Spiritually Inclined ?


Many people are and some are seeking the right spiritual path for their personal needs. The fact that there are so many types of churches and spiritual centers is an indication that one kind of spirituality is not the answer for everyone.
The Kingdom Of God
Where is the kingdom? Is it above us? Is it beyond us? Jesus said, "the kingdom of God is within you." Because it is within us only we know when we are experiencing it and to what degree we are conscious of it. That is why we each must find the path of faith, understanding and spiritual insight that satisfies our individual needs, which is to truly know God.

We as people of faith in God have many diverse concepts of God and Christ and the kingdom of God itself. It

is quite interesting to note that Peter, Paul, James and John did not say the same things in exactly the same way about the kingdom, salvation or the world to come. They each had different perspectives and insights. Sometimes they even disagreed. God has given us freedom of thought, even in matters divine. Sometimes some new thoughts or perspectives in spiritual knowledge can set the stage for new experiences with God.

Jesus said, " you cannot put new wine in old wine skins".
.

Seek And You Shall Find
Jesus said those words. We will never find the things of the kingdom or the realities of a spiritual path in life that satisfies our individual souls unless we follow the encouragement of Jesus words. There are many good spiritual writers and leaders who have shed light on many areas of spiritual thought that has been of great value to many who have read their writings or heard them share their knowledge and understanding. I do hope that my writings will also be of benefit to many. My three books will be highlighted on the next pages with "excerpts" from each of the titles. God's peace and blessings be with you and thanks for visiting my site.
*Click the book links to connect with Amazon*.
Thurman L Faison



About This Author



Thurman L Faison is a former pastor and TV minister. He received his BA degree from North Central Bible College in Minneapolis Minnesota and his MA from National Louis University in Evanston Illinois. He is retired now and lives in Florida with his wife Connie. He is the author of "To The Spiritually Inclined," "Be Spiritually Bold," and "The Spirit of Man." These books are all available on Amazon in both paperback and digital versions.
This is Manparagraph text. Double click here to edit and add your own text.
This is paragraph text. Double click here to eddhhhhhhhhhhhhhh add your own text.jjjjjjjjjhh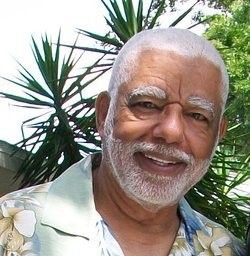 TIhis is paragraph text. Double click here to edit and add your own text.
IThiIs is paragraph text. Double click here to edit and add your own text.
I trustThis is paragraph text. Double click here to edit and add your own text.